Choose our safe, effective, and eco-friendly hydroblasting services
We offer a range of safe and highly effective water blasting services. Water blasting is an environmentally friendly and effective method used to clean surfaces. Water blasting — also known as hydro blasting and water jetting, among other names — involves the use of high-pressure water to remove scale and other types of debris such as loose paint, rust, dirt, or mold from a surface. This type of cleaning keeps the air surrounding the surface clean, in contrast to other cleaning methods such as sand blasting that can leave dust and silica in the air after blasting.

Water blasting can also be used in many applications where using traditional methods would not be suitable or safe; for example, working near or in direct contact with combustible materials or in confined spaces where you would want to avoid chemical fumes.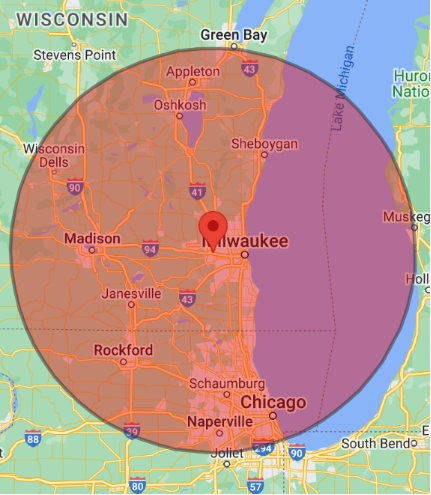 Hydroblasting Service Area
Serving southeast Wisconsin and northern Illinois clients within a 100-mile radius of our Pewaukee, Wisconsin headquarters.
There are virtually endless possibilities for the use of water blasting and water blasting technologies; high-pressure water can be applied to a surface utilizing many different accessories and tools. Typical methods, accessories, and tools that are used for water blasting include some of the following — among numerous additional techniques: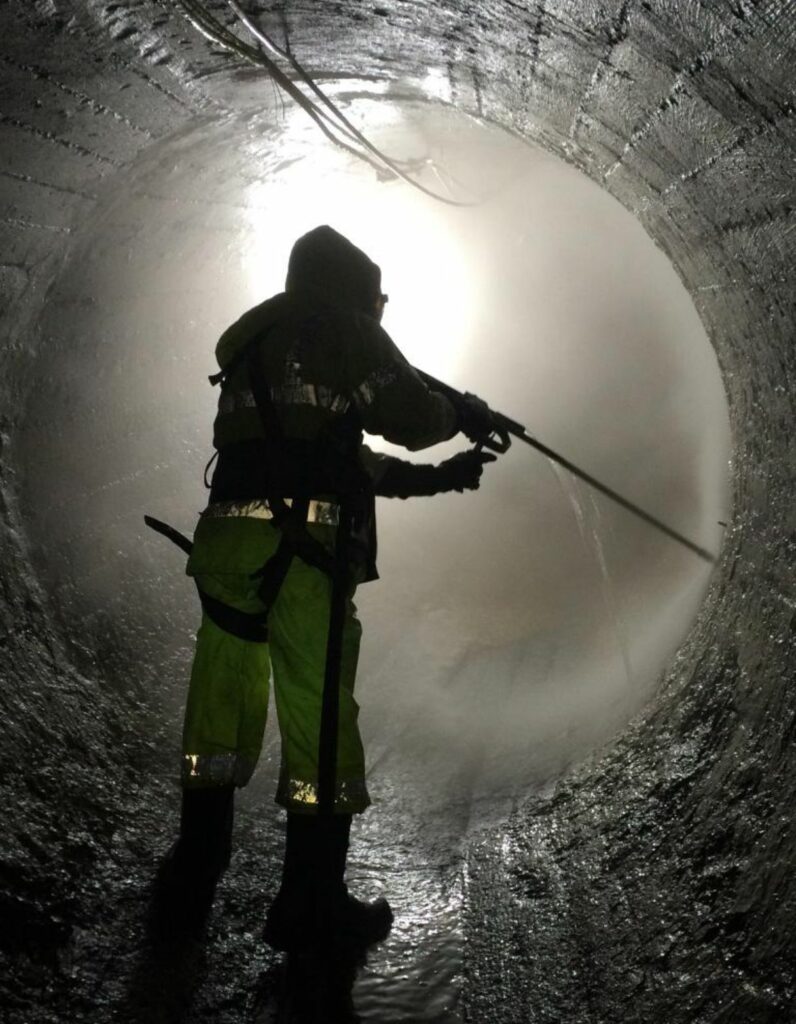 Experienced hydroblasting service providers and solutions capable of tackling any problem
Our hydroblasting technologies and expertise are relied on for structure cleaning, pipe and tube cleaning, tank and vessel cleaning, surface preparation, paint removal, and a variety of other applications:
In addition to our water blasting services, we also offer ancillary services that complement water blasting. An example: video inspection of piping before and after cleaning and vacuuming of the wash water for recycling.
High-quality results are within reach
Get in touch with us to experience industrial cleaning services that will leave your facility safer, cleaner, and more efficient than ever.